Join us for our First Annual Conferences! Conferences take place on September 17th from 8am to noon in Jonesboro and Fort Smith.
Click the image below to read the Jonesboro Conference brochure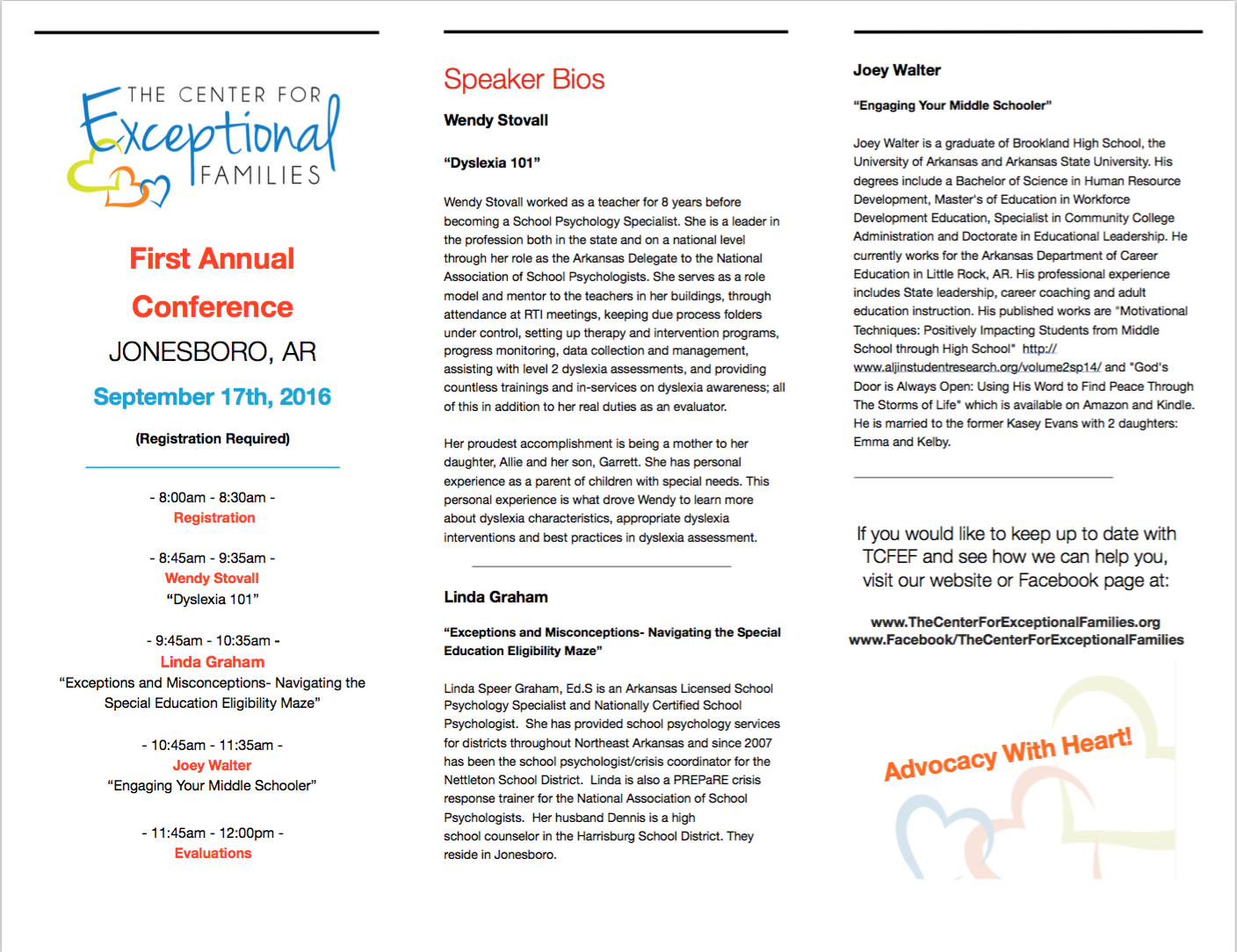 Click the image below to read the Fort Smith Conference Brochure!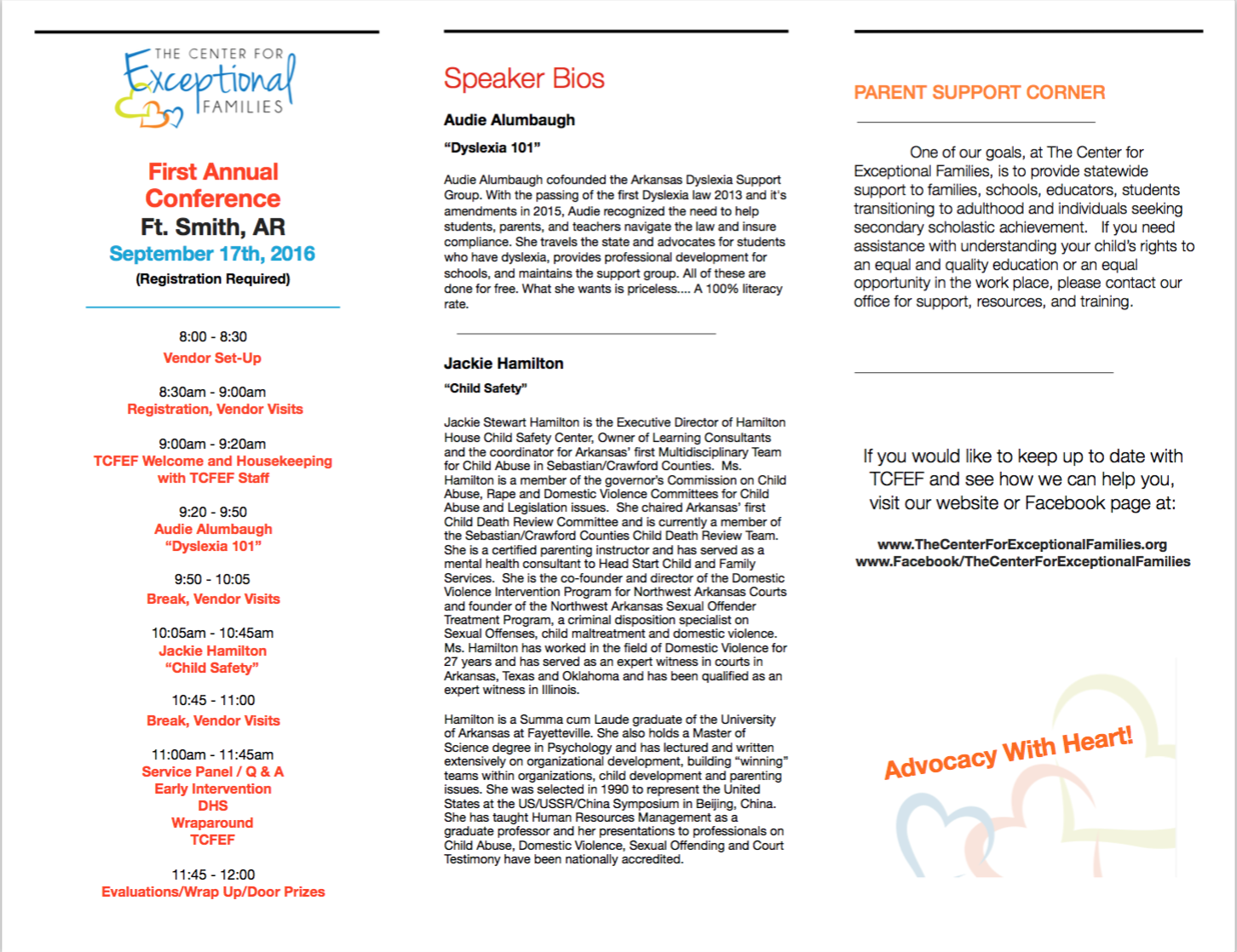 Our Mission
…..is to improve educational opportunities for students with disabilities, including students transitioning to adult life beyond high school.
Our Vision
…..is to work in collaboration with families and their local school districts to promote an innovative approach to special education services for individual with disabilities.
Our Goal
…..is to assist Arkansans' with disabilities in attaining an exceptional quality of life!