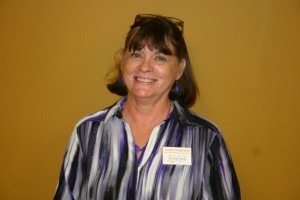 Loreena Hegenbart
Loreena Hegenbart is a parent mentor who serves 10 counties in Northern Arkansas.  Loreena holds an Associate of Science degree from the Austin Peay State University, and a Bachelor of Science from Illinois State University. Throughout her career, Loreena served as a long-term substitute teacher, as well as Junior Varsity Volleyball coach and assistant Gymnastics coach for the public school system.
Loreena has extensive knowledge and first-hand experience working with a wide spectrum of physical and mental disabilities. Having been affected by disabilities through siblings and one of her own children, Loreena's passion for obtaining the best education and improving her loved one's quality of life quickly became a career for advocacy work with families and children with disabilities. She continues to make a tremendous impact on the communities and schools she directly works with and has also organized several St. Jude Bike-A-Thons.
When Loreena is not improving the lives of individuals affected by disabilities, she's spending her extra time with her grandchildren. Loreena is also an avid traveler, having a motor home and traveling across the United States to experience different cultures and sightseeing. Loreena developed this passion while she was married to her husband for 38 years, which much of that time was spent in their early days traveling abroad while he proudly served in the Army for 23 years.  
Loreena received the "Starfish Award"  from the Care Coordinating Council Members nomination, Preferred Health (Health Resources of Arkansas) Region 6 CASSP. She is also a committee member of Project Sparkle, a workshop project of CAYSI, as well as on the Finance and Governance Board for Region 6 & 8 CASSP
Contact Information:  Parent Mentor for Region 6:  North Central, AR Regional Map         (870) 897-4175
Email: Loreena.hegenbart@tcfef.org
---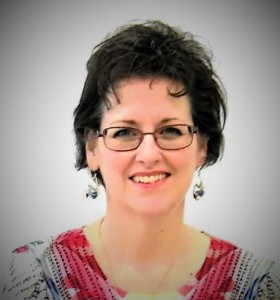 Tracy Risley
Tracy Risley is a parent mentor who serves 12 counties in Northwest Arkansas and the River Valley.  Tracy holds a Bachelor's degree in Special Education from Oklahoma Christian University and obtained an additional certificate in Early Childhood Special Education from the University of Central Arkansas.  Tracy received her Master's degree in Special Education from the University of Missouri, Columbia where she specialized in individuals on the Autism spectrum.
Tracy comes to us with 21 years of experience with the public school system.  She has worked as an elementary resource and self-contained special education teacher.  Tracy worked for 16 years as an early childhood instruction specialist for Fort Smith Public Schools, and has widespread knowledge in due process and special education law.  During those years, Tracy facilitated the transition of children from birth-3 years, services into preschool as well as the transition of hundreds of children from early childhood services into the public school system for kindergarten.
Tracy has extensive knowledge and experience working with children with a wide range of disabilities and their families but has a passion for individuals on the autism spectrum.  She has worked with excellent speech-language pathologists, occupational and physical therapists and has an insight into the special characteristics of this population, including sensory processing issues.
When not impacting the lives of children with special needs and their families, Tracy spends time with her husband of 25 years, Clark.  She has been volunteering this past school year at Chaffin Junior High with the Gifted and Talented Education (GATE) and Choir programs. Tracy is also part of the special needs ministry at West-Ark and hopes to expand that ministry with other churches through her work with TCFEF.  She and her husband, Clark, have two children; Noah, 14, and Becca, 20, who resides in Nashville, TN. Tracy can't wait to see how she is going to impact the world.  When not with her family, Tracy sings with the Fort Smith Chorale and has recorded several CDs with Keith Lancaster and Acapella Praise & Harmony Ministries.
Contact Information: Parent Mentor for region 5 Northwest/River Valley.      (870) 897-4174
Email: Tracy.risley@tcfef.org
---
Robin Thomas
Robin serves as our West Arkansas Regional Parent Mentor, and with a big drive to help families understand educational opportunities, she is able to bring another dynamic facet to The Center for Exceptional Families.
Robin holds a Bachelor of Science in Education from the University of Arkansas and a certification in Special Education.  After, completing her studies, Robin taught special education classes for 3rd-5th grades, was an educator for 6th-8th graders at an alternative school, and as a passion for working with young adults, she coached high school softball.  After teaching, Robin was able to apply her passion for special education and work in centers for special needs children, where she worked as the director.
Robin has a strong passion for helping families on any level, but she excels in the area of dyslexia, an area she navigated through on her own when her son was diagnosed in 1999.  After that, Robin worked tirelessly to equip herself and provide the best education her son could attain in the public school system.
When she's not making a tremendous impact on families, Robin enjoys spending time with her husband, Todd, whom she has been married to for 31 years.  Todd and Robin have three children.
Robin serves as a statewide liaison for Safe Families as an educational contact providing parents with educational resources to meet their families needs. 
Contact information:  Parent Mentor for Region 4: West, AR Regional Map (501)398-1667
Email: Robin.thomas@tcfef.org
---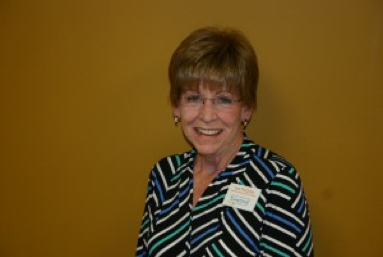 Sue Mcquay
Sue has an extensive background in education, having worked in the Arkansas public school system for thirty years. Sue holds a Masters degree in speech language pathology and a Masters degree in special education. Throughout her years of work in schools, Sue has served in multiple roles ranging from teacher to special education supervisor. In addition to her degrees, Sue also has an Administration in Special Education certification, and is the Grants Manager for the Ag for Autism grant.
When Sue isn't busy with her role at the Center for Exceptional Families, she enjoys spending time with her husband of thirty one years, two children and three grandchildren. Sue is a family oriented individual with a passion for education.
Contact information:  Parent Mentor for Region 1: Southeast, AR Regional Map  
Email: sue.mcquay@tcfef.org
---
Lorena Walker
Lorena Walker will be serving as our new multicultural specialist for the State. Lorena holds a bachelor's degree in speech communications and is TEFL ESL certified. She spent two years as an English as a second language (ESL) teacher in multiple schools in Honduras. For the last year, Lorena has worked as an assistant to the State Personnel Development Grant for the Arkansas Department of Education.
Nos gustaría dar la bienvenida y presentar al nuevo miembro de nuestro equipo, Lorena Walker. Lorena servirá como nuestro nuevo especialista multicultural para el Estado. Lorena Walker tiene una licenciatura en comunicaciones de voz y está certificada por TEFL ESL. Pasó dos años como profesora de inglés como segunda lengua (ESL) en varias escuelas de Honduras. Durante el último año, Lorena ha trabajado como asistente de la Subvención Estatal de Desarrollo de Personal para el Departamento de Educación de Arkansas.
Contact Information: Multicultural Specialist, Statewide Regional Map  (501)398-1646
Email: lorena.walker@tcfef.org